I am a writer and director loving all parts of making films, also having great joy in the editing room.
I love collaborations with creative people and there are too many to mention, but together with filmmaker Martin Bergh I am part of production company Escathon. 
We work primarily but not only with production and development of our own films. And we are also a full-service casting company.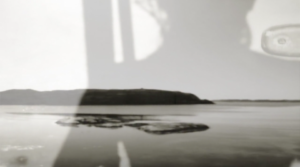 MY EDUCATION
Bachelor programme in Documentary filmmaking, graduating 2020
Stockholms Dramatiska Högskola / Stockholm Academy of Dramatic Arts
"writing a feature", 2018 – Folkuniversitetet, distans
"To write a short film",  2017 – Linné universitetet
TV production-specialist, 2013-2015 – Kaggeholms Folkhögskola
Theatre Programme (2 year) 2008-2009 – Calle Flygare Teaterskola
Acting classes, 2007 – Santa Monica College
Arts programme – Dance, 2002- 2005 – Södra Latins gymnasium